(Ugh! It has been a

battle

to get this thing posted! I think every website I used refused to work for me. First blogger, then picasa, and this morning it was photobucket! Sorry for the long wait. Sheesh...)
For a week in August we vacationed in Arkansas with old family friends Paul and Crystal. Their house is beautiful and their 40 acre property is to die for. The weather was pretty much perfect (except for a rainstorm Thursday morning) and we had so much fun!
Here's a quick list of the things we did.
1. Shooting - the whole family participated!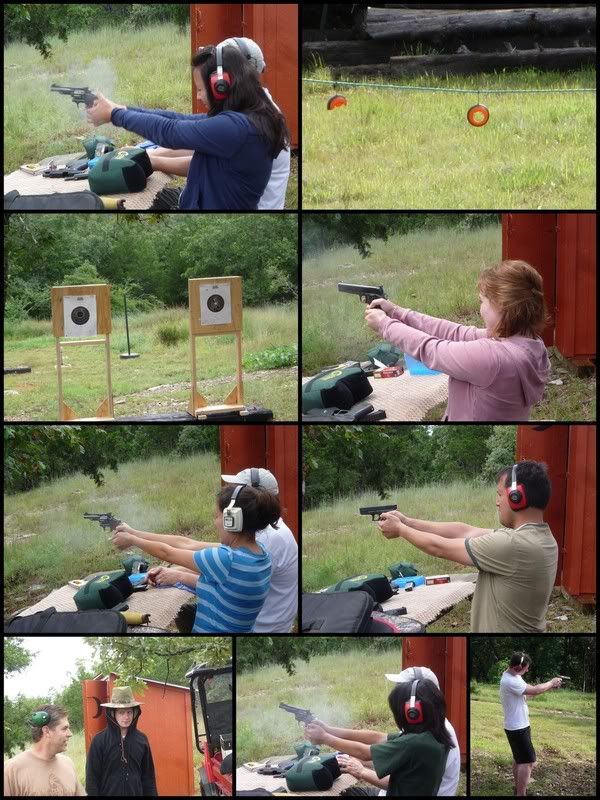 2. Boating - which included swimming, jet skiing, and riding tubes.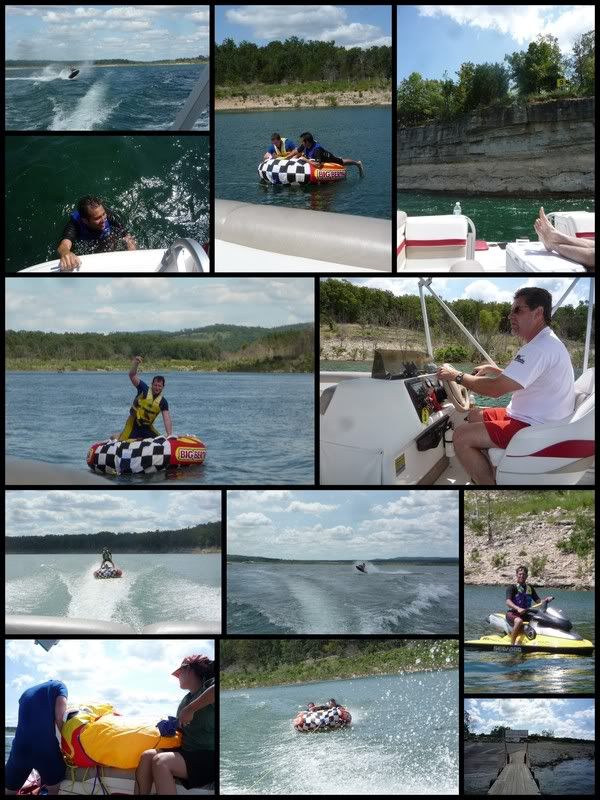 3. Eating and lounging on the back patio - a very important aspect of the vacation. You can see the lake from the patio in the bottom left photo.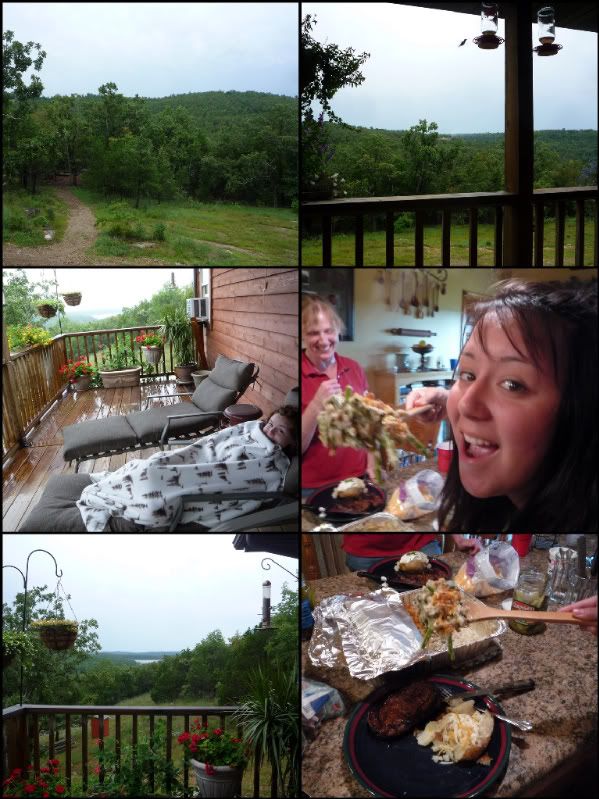 4. Silver Dollar City - a theme park with an old southern theme: Roller coasters, handmade leather, knives and pottery, homemade honey and a petting zoo :)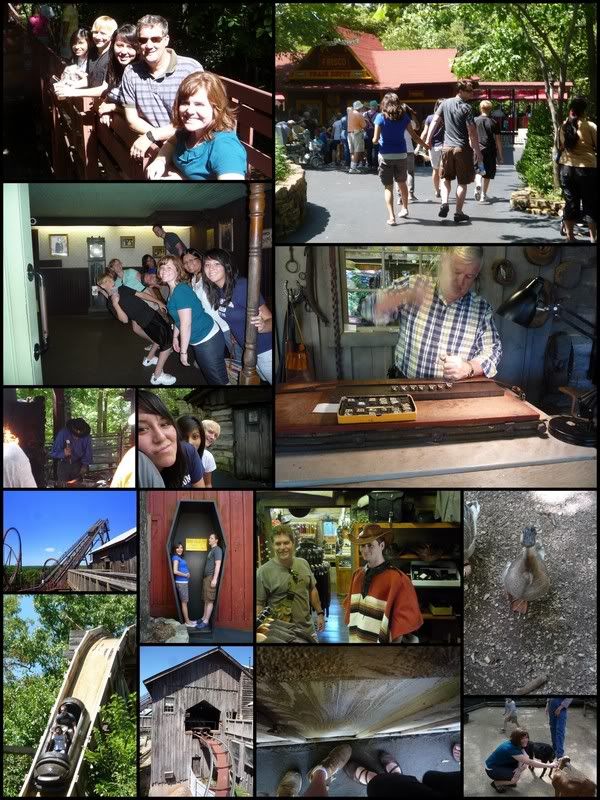 AND
5. Lambert's - home of throwed rolls (they literally
throw
them)